Giove-A reaches end of mission
Date: Tuesday, July 03 @ 22:23:18 UTC
Topic: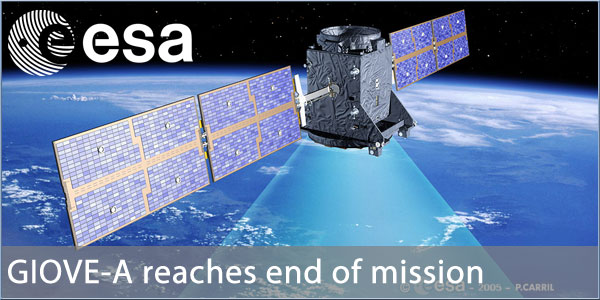 The European Space Agency today announced that GIOVE-A, the first of two prototypes used for in orbit validation of the Galileo navigation network, has reached the end of its mission and will be retired.

Launched in 2005, GIOVE-A tested new atomic clock designs and has surpassed all expectations and operated more than twice as long as originally planned. Although its primary mission has now ended, GIOVE-A will continue to gather radiation data in its graveyard orbit under the control of Surrey Satellite Technology Ltd from their Guildford, Surrey HQ.

Source: GPS World

Click here to read more...

Click here to discuss...