TomTom entering the caravan and motorhome market - at last
Date: Saturday, April 28 @ 08:48:21 UTC
Topic: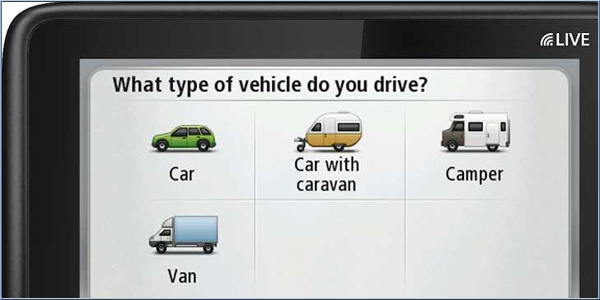 With a huge market and strong demand it has always seemed odd that TomTom didn't have a solution that catered to caravan and motorhome users. Most consumer satnavs are unsuitable for large motorhomes and caravans as they take no account of road widths, bridge heights, weight limits etc.

But that's about to change. TomTom's GO LIVE Camper & Caravan product has made an appearance on their web site and is listed as 'coming soon'.

Based on the GO LIVE 1005, with a large 5" screen, this new product supports profiles for different vehicles and allows you to set size, weight and speed limits and have appropriate routes calculated.

Being a camping specific model it will come preloaded with POIs for camping areas, chemical tolet discharge facilities, service agents etc plus all the usual LIVE services including HD Traffic and Google.

Source: TomTom

Click here to read more...

Click here to discuss...