Mobile POI Site Launched for Smart Phones
Date: Thursday, April 26 @ 19:32:38 UTC
Topic: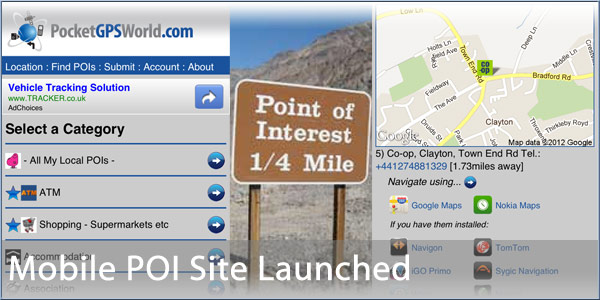 As a cunning part of our April Fool's Day joke Darren alluded to "some big news regarding our Points of Interest database" in a recent newsletter. Obviously our trick was that we had sold it to TomTom, but today we're happy to announce the real news!

Our Mobile POIs site is now live! Over 210,000 locations across the world available at your fingertips.

Simply point your smart phone (iPhone, Android, WP7, Nokia, Blackberry) browser to http://www.pocketgpsworld.com/mobilepoi and it will detect your location using GPS on most modern phones.

Click here to read more...

Click here to discuss...