CoPilot Live Premium gets 12mths free ActiveTraffic
Date: Thursday, April 26 @ 13:52:42 UTC
Topic: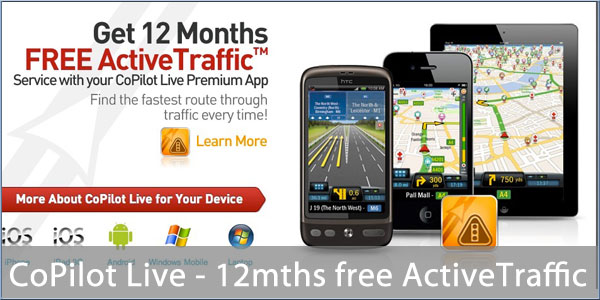 ALK have announced that its CoPilot Live Premium app will now benefit from the inclusion of 12 months free real time traffic information.

ActiveTraffic, previously a £9.99 add-on for an annual subscription, uses live traffic data from Nokia and will intelligently calculate the fastest route and give you an accurate ETA based on the traffic information. If traffic on your route changes mid journey it will suggest faster routes.

CoPilot Live Premium with the included traffic data is available immediately via the iTunes App Store and Google Play. Existing Live Premium users can download an update to activate the new service and existing ActiveTraffic subscribers will get an additional 12 months service on top of any existing subscription.

Source: ALK

Click here to read more...

Click here to discuss...