Rumour mill - Is TomTom looking to delist?
Date: Tuesday, April 24 @ 10:44:39 UTC
Topic: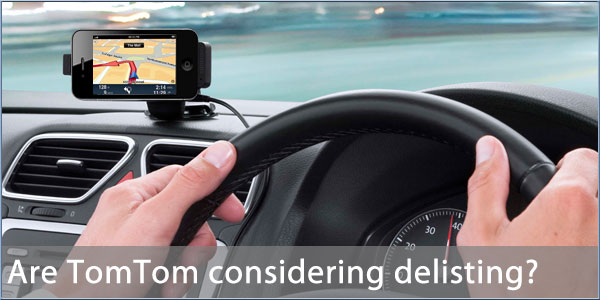 Dutch Business Magazine 'Management Team' is running a story suggesting that TomTom's four founders are considering a bid to buy back all the shares in the company and delist from the Amsterdam Stock Exchange.

Harold Goddijn, Corinne Vigreux, Pieter Geelen and Peter-Frans Pouwels hold 47 percent of the shares with investment funds Cyrte Investments BV and Janivo Holding accounting for a further 10 percent. The remaining shares, some 43 percent, are freely traded.

Quite how this move would benefit the company, or the founders, has not been explained. The rumours have sent TomTom stock (TOM2) soaring, gaining 24 percent at one point before falling back to 16 percent.

Source: Management Team

Click here to read more...

Click here to discuss...