Technology used to help older drivers stay on the road
Date: Monday, April 23 @ 16:20:11 UTC
Topic: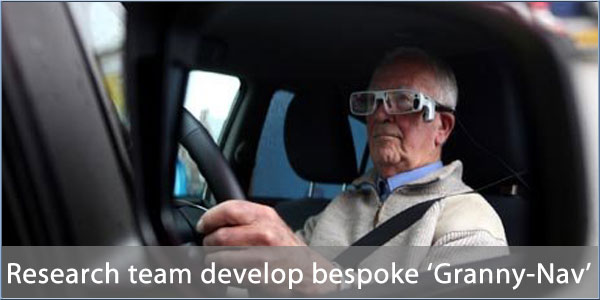 A team at Newcastle University are developing technology to assist older people continue driving.

Research includes the development of a 'Granny-Nav' that calculates the safest route avoiding right turns and other complex junctions.

Many elderly drivers give up driving because their reaction times have slowed but this can leave them isolated from family and friends. The team, based at Newcastle University hope that technology can be used to aid them and a bespoke sat-nav is the first project.

A mobile laboratory is being used with 20 drivers in their 80's volunteering as test subjects. The hope is that people will be able to continue driving safely for longer and maintain their independence.

Source: Newcastle University

Click here to read more...

Click here to discuss...