Now Which? weighs-in on driver distraction problem
Date: Monday, April 16 @ 11:01:17 UTC
Topic: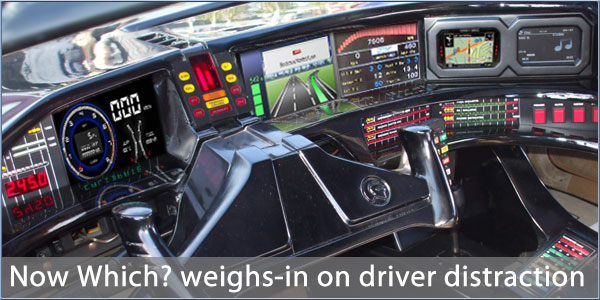 Back in February I wrote about the issue of in-car technology causing driver distraction (see here). In May the US US National Highway Transportation Safety Administration issued the first ever guidelines for in-car electronic devices, in a bid to reduce driver distraction.

Now consumer organisation Which? has said that touch screens, integrated phones and satnavs, installed in many vehicles, are too complicated to use. An investigation by Which? revealed that 70 per cent of drivers found in-car technology distracting and took their attention away from the road.

Which? magazine is now calling on the motor industry to adopt guidelines on the use of in-car tech and has produced its own charter which seeks to ensure that controls are made easier to use, displays are placed higher on the dash and that voice control is employed more widely.

Source: Which

Click here to read more...

Click here to discuss...