Sat Nav Helps Catch US Smuggler
Date: Wednesday, April 04 @ 14:04:33 UTC
Topic: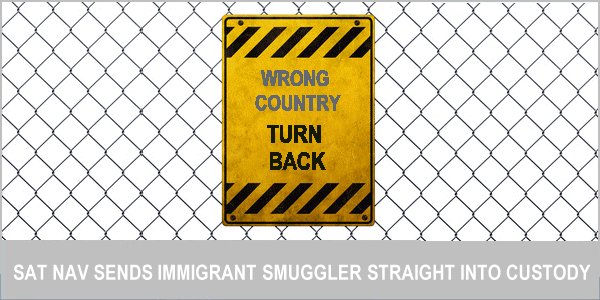 In the latest news concerning "misguided" sat nav devices, an American has pleaded guilty to smuggling illegal immigrants after he attempted to cross the Canadian border.

Whilst previous reports have seen sat navs blamed for driver blunders that have left vehicles stuck in between houses or seen tourists drive into the sea after following incorrect instructions, this latest announcement has given a somewhat positive spin on the issue.

The man in question, Jason Lindsey, was said to have followed his GPS device to the Canadian border at Alexandria Bay - 85 miles away from his intended destination.

Lindsey was reportedly attempting to transport illegal immigrants from Texas to Fort Covington but was mistakenly led to the Canadian border where he was later arrested after being denied entry to the country.

Click here to read more...

Click here to discuss...