Garmin - Q4 2011 earnings surpass analyst forecasts
Date: Friday, February 24 @ 10:03:03 UTC
Topic: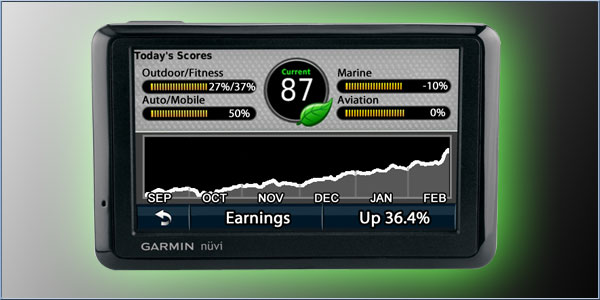 Garmin have cause to celebrate following the release of their Q4 2011 earnings report.

Surpassing analyst predictions by as much as 30%, Garmin reported Q4 revenue of $906m, up 36.4% on the previous quarter and 8.6% over earnings in the same period of 2010. Currency fluctuations had an -11% impact without which earnings would have been even higher.

Garmin have always had a presence in a number of market areas and this seems to be paying dividends. Although the PND market continues to decline, the in-dash market is growing as are sales of outdoor and fitness products.

Sales in Europe, aided by the purchase of Navigon helped offset a stagnant North American market with growth remaining strongest in the Auto/Mobile market segment. Garmin's focus on Outdoor and Fitness market areas has also seen large gains whilst Aviation remained fairly static and Marine was down 10% over Q3.

Click here to read more...

Click here to discuss...