Sygic Navigation Hits 5 Million Downloads on Android!
Date: Tuesday, February 21 @ 00:14:41 UTC
Topic: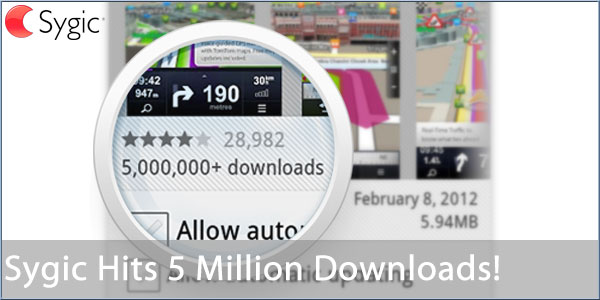 Sygic have announced that over the last weekend they reached a massive milestone - 5 million downloads from the Android Market within a single year!

To celebrate the milestone they have a sale on where you can pick up the UK & Ireland version for £13.49, the European version for £34.99 as well as many other countries and regions. The Android options and prices can be found here: http://www.sygic.com/en/android:buy-now

Click here to read more...

Click here to discuss...