Speed Camera Catches Queensland Police Commissioner
Date: Wednesday, February 15 @ 16:03:08 UTC
Topic: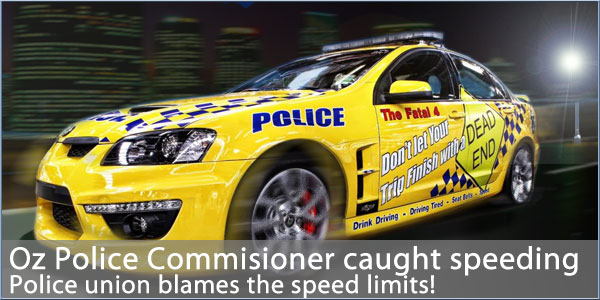 An Australian Police Commissioner has been left with egg on his face after being snapped by a Brisbane speed camera.

Queensland Police boss Bob Atkinson was caught doing 70kph in a 60kph zone on February 3rd whilst driving his service issue car in Kangaroo Point. PocketGPSWorld database subscribers will note that we have this camera recorded in our database, GATSO:[email protected]

Whilst Mr Atkinson has said he has no excuse for the speeding offence which resulted in a AUS $133 fine and one demerit point, police unions have blamed the speed limits themselves, claiming there are too many variations throughout the city with 45, 50, 60, 70 and 80 kph zones which require extra vigilance by drivers.

It's hard to believe that other drivers would receive sympathy if they offered that reason as an excuse though!

Click here to read more...

Click here to discuss...