Dragons Den Stars Duped Out of £230K By GPS Entrepreneur
Date: Monday, February 13 @ 11:05:35 UTC
Topic: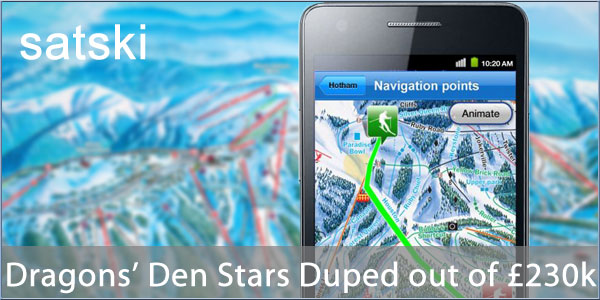 Two stars of BBC show Dragon's Den, Theo Paphitis and Peter Jones, claim they have lost an investment of £230,000 to Swiss-born entrepreneur Jean-Claude Baumgartner who they allege faked documents and blew the money on his extravagant lifestyle.

Baumgartner appeared on a Sports Relief Dragons den special in 2010 to present his 'Satski' GPS and software. he accepted an offer of a £130,000 investment and later secured a further £100,000.

He was due to appear at Blackfriars Crown Court last Monday but failed to appear, citing weather related travel difficulties. The hearing was adjourned until 9th February when he once again failed to appear claiming he was unable to afford the flight tickets.

A warrant has now been issue for his arrest and a European Arrest Warrant is being sought.

Baumgartner denies two counts of fraud.

Click here to read more...

Click here to discuss...