SSTL-OHB Consortium To Build Eight More Galileo Satellites
Date: Thursday, February 09 @ 11:53:12 UTC
Topic: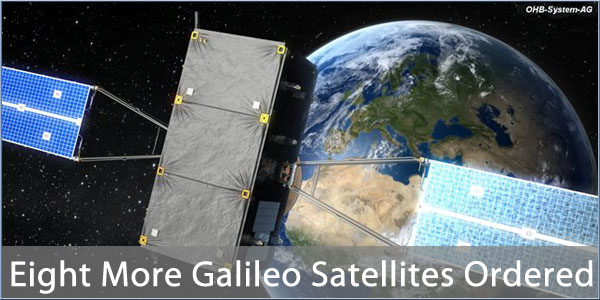 A consortium led by OHB System AG and Surrey Satellite Technology Ltd has been awarded the contract to build a further eight Galileo Satellites for the European Space Agency.

SSTL is responsible for the payload, its assembly, integration and testing here in the UK with OHB systems building the platforms and completing the integration of the payload in Germany. This further build contract is in addition to the 14 satellites already being built by the consortium for the Galileo navigation programme.

The payloads are being assembled at SSTL's purpose-built Kepler technical facility on the Surrey Research Park in Guildford. SSTL is manufacturing the electronics and harnesses with other components being sourced externally prior to construction and testing.

Click here to read more...

Click here to discuss...