CamerAlert for Android - v1.3.5.548 Now Available
Date: Wednesday, February 01 @ 15:22:45 UTC
Topic: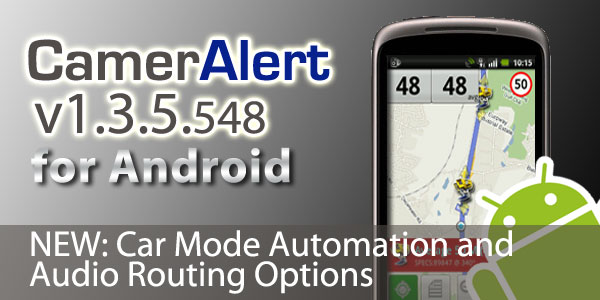 Today we have released the latest version of the CamerAlert application for Android version 1.3.5.458. This version has the following changes:

New functionality:
- Added functionality to force audio to be routed to device speaker even when Bluetooth audio is connected
- Added a car mode option to start CamerAlert when the user enters car mode and close when the user exits car mode. This is mutually exclusive from the Car Dock mode and only one should be selected.

Fixes:
- Partial fix for Motorola Atrix colour schemes
- Fixed a media player crash
- Redlight with no speed attribute now just announced as Redlight

Click here to discuss...