SatNavs Reach Springfield as The Simpsons Offer Directions
Date: Wednesday, February 01 @ 12:40:02 UTC
Topic: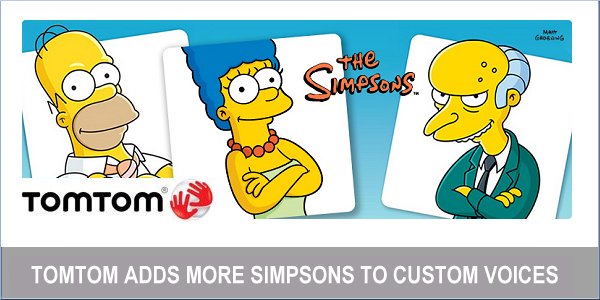 Characters from The Simpsons have become the latest celebrities to offer their voices to TomTom satnav systems.

The voice of Homer Simpson is already available through TomTom, experiencing the highest level of downloads for any character voice.

The range has now been expanded to include the Mr Burns and Marge characters.

The voices are exclusive to TomTom, with the app only available for iPhones, iPads and their personal navigation devices. Each voice is billed separately.

Click here to read more...

Click here to discuss...