Speed Cameras Attributed to Huge Accident Reduction
Date: Tuesday, January 24 @ 19:22:45 UTC
Topic: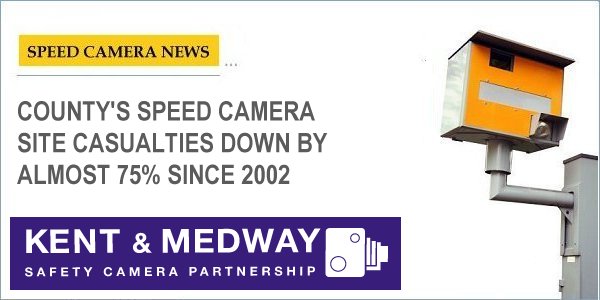 Figures released by the Kent and Medway Safety Camera Partnership (KMSCP) reveal that the number of fatalities and casualties at fixed and mobile speed camera sites on the county's roads have reduced by almost 75% since 2002.

Alongside having 397 fewer serious injuries and fatalities, the cameras have also helped to catch and prosecute more than 23,000 speeding drivers.

The Chairman for the KMSCP and the Head of Roads Policing for the Kent Police, Chief Inspector Andy Reeves, stated that the figures "speak for themselves" when it comes to road safety benefits.

Click here to read more...

Click here to discuss...