TomTom To Supply Real-Time Traffic Data to AA Website
Date: Tuesday, January 24 @ 10:24:09 UTC
Topic: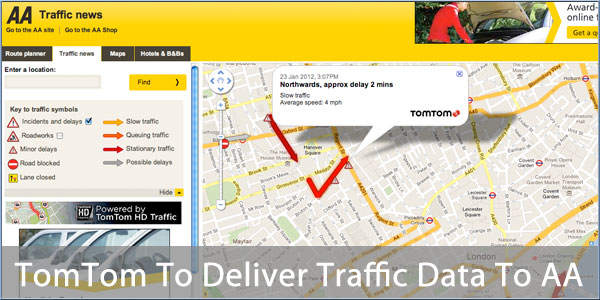 TomTom have announced a partnership with the AA to provide real-time traffic data to their Traffic News website.

The real-time data is from TomTom's HD Traffic service. Information is compiled from many sources including TomTom LIVE connected nav units, mobile phones, road sensors and other real-time data.

Updates will be provided every 60 seconds to the AA's website.

Click here to read more...

Click here to discuss...