Talex Technology Ltd Dissolved
Date: Tuesday, January 17 @ 16:50:32 UTC
Topic: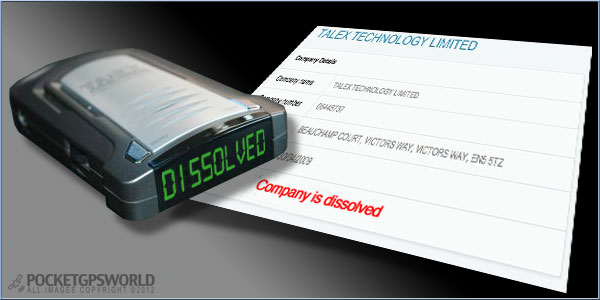 Talex Technology Ltd, the company behind a range of GPS Speed Camera Detector products, has been dissolved.

Regular readers will know that the tale of Talex has been a long and convoluted one. The original company split with Talex reforming under the ownership of Adam Blair and another company, Novus came into existence, created by former Talex people.

There have been numerous tales of poor customer service, refunds not being forthcoming and other complaints, a quick Google search for Adam Blair and Talex will reveal just how many unhappy customers they had. Indeed there is an entire website dedicated to Adam Blair and Talex here.

I'm sure this is a story that hasn't yet finished.....

Click here to read more...

Click here to discuss...