Trial Reveals Security Forces Used GPS To Track IRA Suspect
Date: Wednesday, January 11 @ 11:55:43 UTC
Topic: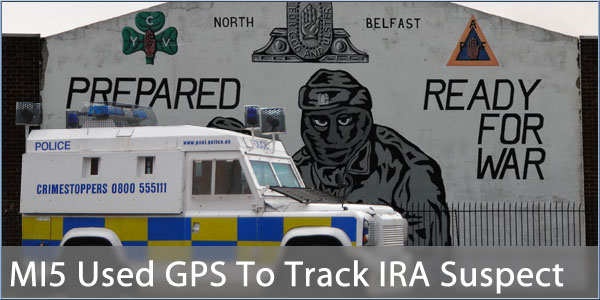 Source: Associated Press

A prosecutor in the trial of an alleged IRA terrorist has revealed that a GPS tracking device was used to monitor the movements of Brendan McConville and John Wooton.

The men are charged with the fatal shooting of Constable Stephen Carroll at an ambush in March 2009, two days after the attack on two off-duty soldiers as they collected pizzas at the entrance to their base in Antrim.

Evidence is expected to provide further insights into the methods used by UK security forces and the UK's domestic Security Service MI5.

The prosecution has said that it will provide evidences testifying that Wooton's car was at the scene of the killing and when searched contained further items belonging to McConville.

Click here to read more...

Click here to discuss...