NNG Release Navgate Drive with Pioneer AppRadio Integration
Date: Friday, January 06 @ 11:38:58 UTC
Topic: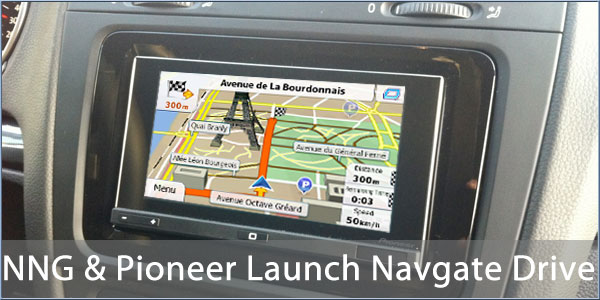 Pioneer and NNG have launched Navgate Drive, an iPhone navigation app powered by NNG's iGO MyWay engine. The app gives the usual offerings of connected features (Google local search, Live Traffic), 3D navigation, multiple routing options (including Green routing) and Text-to-Speech (TTS).

So, a pretty standard iPhone navigation app then? Well, actually, the beauty of Navgate Drive is that it integrates with Pioneer's AppRadio - a double-DIN after-market stereo with 6.1" WVGA (800 x 480) capacitive multi-touch screen and a unique 'Advanced App Mode' for compatible iPhone apps. Connect your iPhone to your AppRadio and Navgate Drive will run on the giant screen in your dashboard instead of on your phone.

Click here to read more...

Click here to discuss...