CamerAlert - Price Reduction Ends Soon - Act Now
Date: Sunday, November 27 @ 21:29:32 UTC
Topic: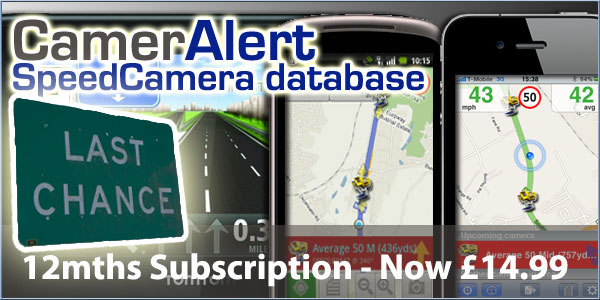 We promised to forewarn you when our current subscription price promotion was nearing its end.

Many of you have already taken the opportunity to subscribe, renew or top-up at our reduced rate of £14.99 but the offer will end next Sunday, 4th December.

If you have yet to take advantage of the reduction on our normal rate of £19.99, time is running out and you will need to act now in order to benefit.

Full instructions are provided in the link below. It's particularly important if you have an existing subscription that you ensure any existing recurring payment is cancelled to avoid paying twice. We're good but we don't want you paying more than necessary!

So it's the final call folks, the price will rise next Sunday so please don't leave until the last minute, when it has ended, the opportunity will have been lost.

Click here to read more...