Route 66 release first Augmented Reality Navigation App
Date: Thursday, November 24 @ 10:53:33 UTC
Topic: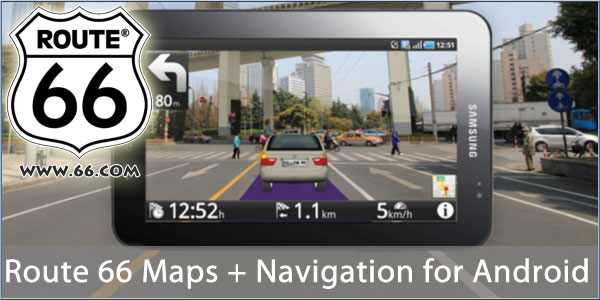 Back in February at Mobile World Congress we saw a revolutionary new navigation product from Route 66. It has been nine months finalising the software getting it ready for release. Well today is the day!

Route 66 Maps + Navigation with Follow Me is a bit of a mouthful, but does describe the new Android application precisely. What makes this so different from from any other apps is the fact that it is the first to integrate augmented reality into navigation.

This is achieved by superimposing the navigation on top of the view from the phone's camera. To do this the phone needs to be mounted on the windscreen with an unobstructed view of the road ahead.

Once the camera is started the route is overlaid on the live image, when you start to move you will see a mini just ahead of you showing the route you should be taking. There are a number of different modes that can be used including full map, full AR and split screen.

Of course this is much easier to show than describe, and Route 66 have created a video to show the app in action. Read on for more info, to view the movie, some images and the official Route 66 press release…

Click here to read more...

Click here to discuss...