NAVIGON 2.0 for iPhone Released
Date: Thursday, November 17 @ 12:31:21 UTC
Topic: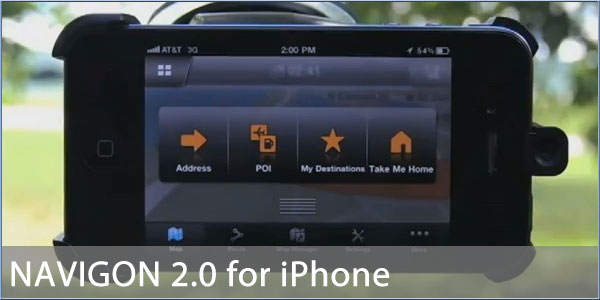 The latest version of NAVIGON's iPhone navigation app has been released this morning. It's a firm favourite of ours with detailed maps, lots of features and an intuitive UI.

NAVIGON 2.0 improves on the existing featureset with a new streamlined user interface and a new feature, MyMaps. This allows you to install only those maps that you want/need. If you purchase the Europe or US version, no longer do you need to devote a huge swathe of your limited storage space to maps of countries or states that you'lll never visit. Instead you can choose which maps you need.

Version 2.0 also included a free map update. Existing owners can grab the update here. NAVIGON British Isles is £44.99.

Click here to read more...

Click here to discuss...