SatNavs Stolen From Sainsbury's Lorries
Date: Monday, November 14 @ 11:30:45 UTC
Topic: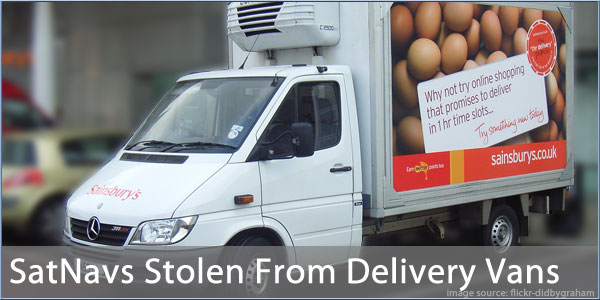 Thieves stole sat-navs when they broke into eight Sainsbury's delivery vehicles whilst they were parked at the rear of a store in the Foss Islands Retail Park, York.

The Traffic Master navigation systems will be of little use as the dash mounted display is just one part of the installation and use of the service requires a subscription.

The thieves also stole catalytic converters from the Mercedes vehicles. The resulting damage and stolen items have been valued at £20,000.

Anyone with information is asked to contact Police on 0845 6060247 quoting reference number 12110190491.

Click here to read more...

Click here to discuss...