TomTom Celebrates 20th Birthday
Date: Thursday, November 10 @ 14:29:26 UTC
Topic: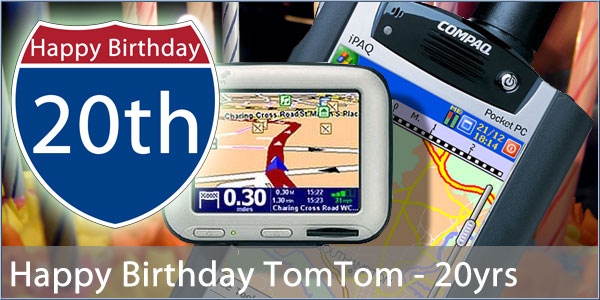 TomTom are this week celebrating their 20th birthday. Founded in 1991 by Peter-Frans Pauwels, Pieter Geelen, Harold Goddijn and Corinne Vigreux, TomTom began as a small company selling b2b software but it was their move into consumer software that saw their business take off.

RoutePlanner was a favourite mapping application for Palm and later PocketPC. Indeed it was the arrival of RoutePlanner, and the infamous GPS Jacket for Navman that was the seed for the launch of this site. At the time, Navman sold re-branded TomTom software with their Navman 3000 GPS Jacket for Compaq iPaq.

They subsequently launch TomTom Navigator in 2002 and followed their software success with the launch of their first hardware device, the TomTom GO, unveiled in 2004.

From all at PocketGPSWorld.com, Happy Birthday TomTom.

Click here to read more...

Click here to discuss...