TomTom Adds Twitter, Expedia, TripAdvisor And Yelp
Date: Tuesday, August 30 @ 12:00:15 UTC
Topic: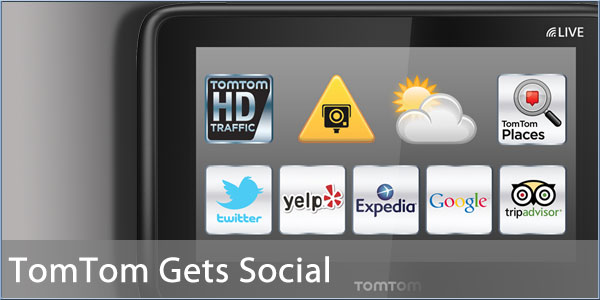 TomTom have announced the forthcoming roll-out of new search and social-media features for their LIVE enables products.

A raft of new search features will include Expedia, TripAdvisor and Yelp, enabling access to user reviews. You will be able to access impartial reviews on restaurants, hotels, theatres etc. Once you have read the reviews and decided on your destination you can quickly request a route taking advantage of HD Traffic (where available).

TomTom are also integrating social-media functionality with the addition of Twitter support. Users will have the option to tweet their destination to followers complete with an ETA. Concerns over safety have been taken into account, the message is pre-configured and the ETA is updated as the journey progresses. Twitter functionality is optional and can be enabled/disabled as desired.

Click here to read more...

Click here to discuss...