NNG has announced iGO primo 2.0
Date: Thursday, August 25 @ 13:14:01 UTC
Topic: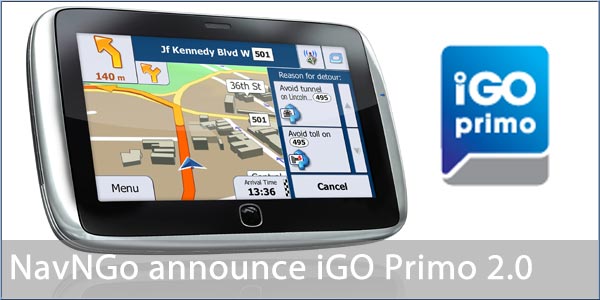 NNG (formerly NavNGo) has announced iGO primo 2.0, an upgrade to their premium navigation software. This will be integrated into their clients SatNav devices in the near future. This software is claimed to be intuitive and to predict the drivers actions.

A key feature of the new software is the ability to adjust your route dynamically based on your driving speed even in the absence of real time traffic data confirming a problem. When the journey speed drops unexpectedly the software will attempt to find an alternate faster route to your destination.

Other features in the new software are: Parking and Destination assistance; rerouting options; speech recognition; personalisation; and advanced truck features.

The full iGO primo 2.0 press release follows:

Click here to read more...

Click here to discuss...