The winners of our CoPilot European TwitComp are:
Date: Thursday, August 25 @ 12:16:34 UTC
Topic: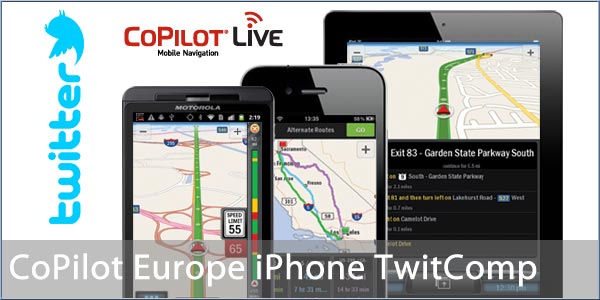 Our ALK CoPilot for iPhone with European mapping Twitter com finished last night and the winners are: @hobbsmark, @mark4russell, @Tom1959, @breizh2008, @gilljackson57. We will be sending the prize vouchers via Twitter DM shortly.

Our thanks go out to ALK who have provided the CoPilot software prizes for our last two weeks competitions.