Garmin announce 200 nüvi SatNav products
Date: Wednesday, August 24 @ 12:58:51 UTC
Topic: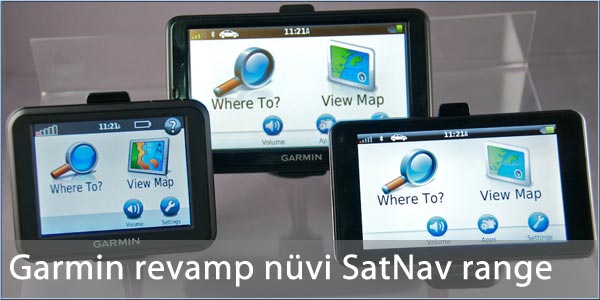 Today Garmin globally announced about 200 new nüvi products… That sounds amazing, but is based on 7 core devices in three concept ranges. The 200 products are made up from mapping and feature variations. These will replace the current nüvi devices and will be introduced on a country by country basis. The UK devices are expected to hit the shops on January 12th.

The concept ranges are Essential; Advanced and Premium. Essential provides the 'bare essentials' the type of SatNav for when you just need to get for A to B and has 3 core models. The Advanced range adds Traffic and Guidance 2 (see later) and provides 2 base models. Premium is the top of the shop with just a single model, it has smarter design, a capacitive screen, 3D Traffic and Guidance 3.

Garmin's Director of Product Management, Clive Taylor, told us that: "We are proud to bring out a complete range of new products: Essential, Advanced and Premium. These showcase 3D traffic, and new levels of Guidance which makes the navigation experience quick and simple, more intuitive, easier and faster."

Garmin invited us down to their European Headquarters yesterday to get a hands on look at these new SatNavs. Read on to see some pictures of these new PNDs and get an initial idea of capabilities of each of the ranges.

Click here to read more...

Click here to discuss...