ALK CoPilot For iPhone TwitComp Summer Giveaway
Date: Tuesday, August 09 @ 15:17:14 UTC
Topic: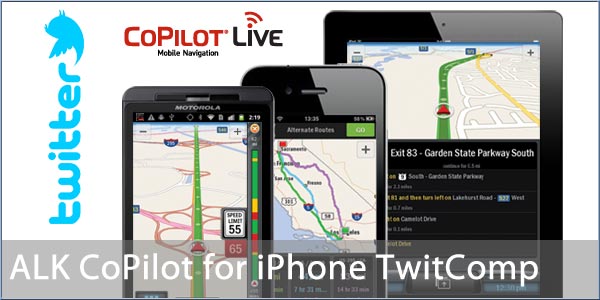 Getting ready for your summer holidays? Need a navigation system for your iPhone? Then our summer Twitcomp could be for you. Thanks to ALK we have 5 copies of CoPilot for iPhone for UK and Ireland to give away in our Twitter competition.

In order to enter you must following us, @PocketGPSWorld, on Twitter and then Tweet our competition message. To make things nice and simple, you can do all that from our CoPilot TwitComp page.