Win A GTU 10 Tracker With Garmin UK
Date: Friday, August 05 @ 19:31:00 UTC
Topic: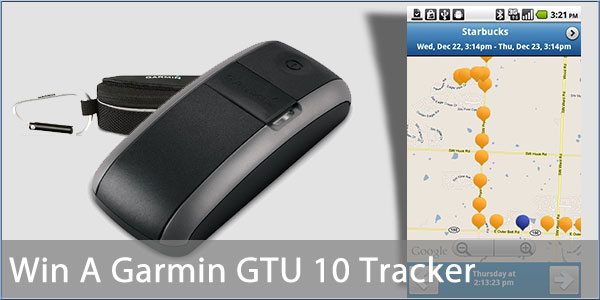 We are currently testing a GTU 10, Garmin's small, lightweight GPS tracking device.

Thanks to a built-in SIM and data connection, it can be remotely monitored via the web or dedicated iPhone and Android apps, and is small enough to be easily attached to a bag, or to the collar of a pet.

The unit can be also be configured with one or more virtual boundaries (geofences) and will trigger an alarm if it leaves the defined area by sending an email or text message.

The GTU 10 is valued at £179.99 and Garmin UK are giving away a number of them in a Facebook promotion. To be in with a chance of winning one, all you need do is 'Like' the Garmin UK Facebook page and tell them what your most treasured possession is and why.

Each week the best entries will receive a bespoke sketch of the entrant and there will be a random prize draw each week to win a GTU 10.

The promotion runs until Fri 26 August and you can also follow @GarminUK on Twitter using the hashtag #trackwhatyoulove.

Click here to read more...

Click here to discuss...