Death Valley - Tourists Continue To Rely On GPS Maps
Date: Saturday, July 30 @ 11:00:37 UTC
Topic: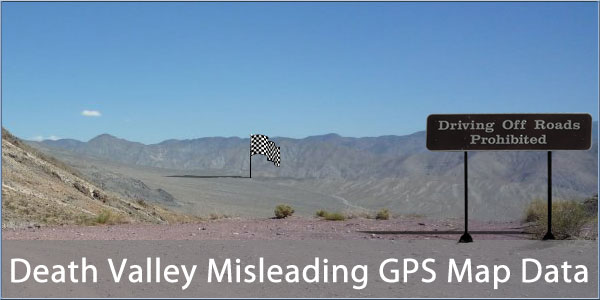 The problem of tourists becoming disorientated and lost in California's Death Valley continues with the recent case of Donna Cooper.

Donna, along with her son and a friend, was stranded in the valley for three days when she ran out of fuel after getting lost.

An over reliance on consumer GPS devices has seen a number of cases where people have become lost in the 3,000 sq miles of desert where temperatures can reach 130º.

It was believed that the large number of old dirt roads shown on GPS maps, many of which haven't technically existed as roads for over 40 years, was adding to the problems.

And so Death Valley Rangers have enlisted the help of the GPS map companies, including Navteq and TomTom, to expunge these old tracks from the map data.

Click here to read more...

Click here to discuss...