BagTrakka - A GPS Enabled Luggage Tag
Date: Thursday, July 21 @ 08:56:00 UTC
Topic: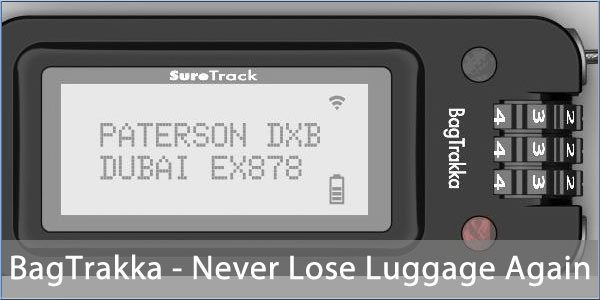 If you have ever been the victim of lost luggage whilst travelling or if you're forced to check expensive equipment as hold luggage then BagTrakka, a new design from Global Locating Systems, a UK company, could be for you.

BagTrakka is a GPS enabled luggage tag that can be tracked via the web or SMS text message courtesy of it's built-in GSM modem. To circumvent the typical issues of mobile data when travelling, BagTrakka can roam on most international GSM networks thanks to a deal with a SIM provider.

It also has an accelerometer and light sensor which allow it to power down when on-board an aircraft, necessary to comply with airline regulations as well as allowing it to conserve power. Using those intelligent sensors it has sufficient power for approximately 5 days of use.

BagTrakka is designed to look, and operate, as a standard luggage tag and can be locked onto your luggage with a sturdy, and theft resistant braided steel cable.

Global Locating Systems are currently seeking investors to further the project. If you're interested visit their web-site here.




Click here to read more...

Click here to discuss...