USAF To Launch GPS IIF-2 Satellite Early Thursday Morning
Date: Tuesday, July 12 @ 16:50:06 UTC
Topic: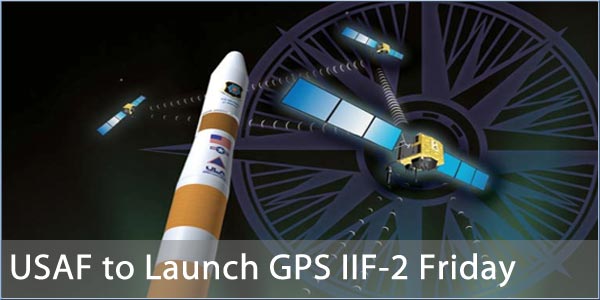 A GPS satellite is to be launched into orbit early thursday morning from Cape Canaveral Airforce Station in Florida. This will be the GPS IIF-2 satellite the second in a new family of GPS spacecraft which are designed to increase GPS signal accuracy, provide more robust signals for Civilian and Commercial Aviation and improve the military signals to provide better resistance to jamming.

The GPS IIF-2 satellite is scheduled to blast off at 6:49 GMT ( 2:49am EST or 7:49am UK time). PocketGPSWorld.com will be at Cape Canaveral to cover the launch. The launch window is 18 minutes allowing the rocket to lift off at any time between 6:49 and 7:08 GMT. The exact launch time will be determined on the day and may be affected by a number of things such as the weather, or technical issues.

Click here to read more...

Click here to discuss...