Armed Man Attacks Mobile Speed Camera Vehicle
Date: Thursday, July 07 @ 12:07:33 UTC
Topic: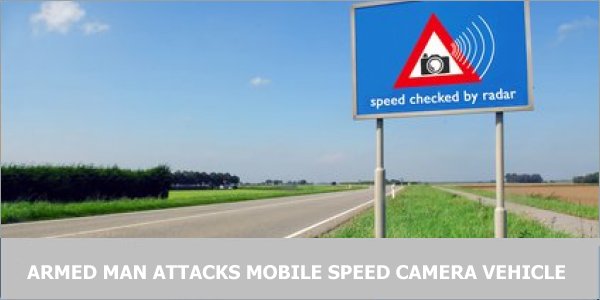 Maryland Police are looking for a man who they say tapped on a manned speed camera Jeep with a shotgun and then proceeded to smash its front windshield with a hammer whilst shouting incoherently.

The man apparently appeared on the side of the road, which were undergoing roadworks, from nearby woods.

The operator started sounding his horn, but had to eventually abandon the vehicle and resort to crouching by its guardrail for cover. The attacker then slipped back into the woods.

Click here to read more...

Click here to discuss...