RouteBuddy 3.0 - Now Available For Windows And Mac OS X
Date: Wednesday, July 06 @ 08:58:30 UTC
Topic: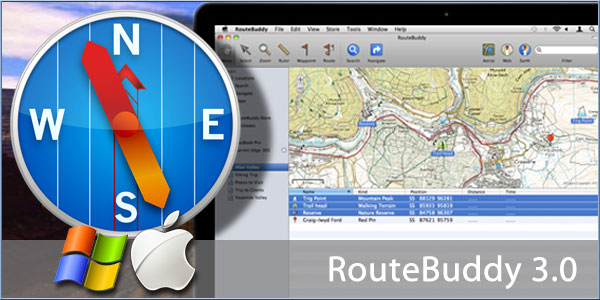 RouteBuddy have released version 3.0 of their popular desktop mapping solution. Version 3.0 is, for the first time, available for Windows XP/Vista/7 as well as Mac OS X.

With a native user interface look'n'feel on both operating systems, RouteBuddy 3.0 is a 64-bit Mac OS X application.

With support for managing GPS devices, digital maps and route and track data you can import and export tracks to a wide range of supported devices using the standard .gpx and .kml file formats. It also integrates with Google Maps and Google Earth.

The RouteBuddy store has a large choice of vector and topographic maps available for purchase including Ordnance Survey and USGS maps.

More information at www.RouteBuddy.com.

Click here to read more...

Click here to discuss...