TomTom Profits Fall - Share Price Nosedives
Date: Wednesday, June 29 @ 10:44:47 UTC
Topic: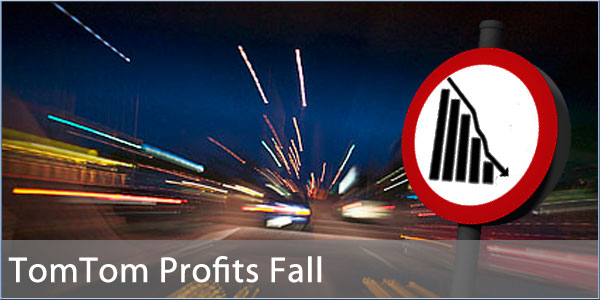 TomTom's share price fell sharply yesterday following a profits warning published by the Dutch satnav manufacturer on Monday. The share price fell nearly 25%, a loss of more than €300m in the company valuation to €794m.

The profits warning follows continued weakness in the consumer electronics market and a decline in the European and US PND markets. The US market in particular has seen a dramatic decline with a forecasted fall of 30%. European sales are expected to fall by 10% fall in the same period

With consumers increasingly opting to use smartphone based solutions and consumers choosing budget models, TomTom has been concentrating on building its business in the factory-fit in-dash market as well as commercial tracking and Live subscription services. Although they have enjoyed some success in these areas, deals with Renault and Toyota for example it remains to be seen if any of these can restore the company to financial health.

TomTom now expect their full year revenue to be between €1,250m and €1,275m. Revenue for Q2 is expected to be between €300m and €310m, some €200m below the expected level.

Click here to read more...

Click here to discuss...