ALK Launch CoPilot Live Premium
Date: Monday, June 27 @ 17:04:16 UTC
Topic: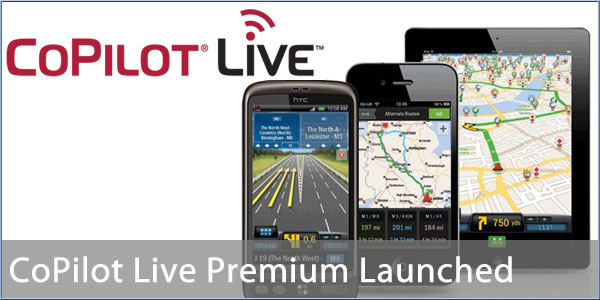 ALK Technologies have today launched CoPilot Live Premium, the latest in their popular line of navigation applications for iPhone, iPad and Android smartphones.

CoPilot Live Premium builds upon the success of CoPilot Live and adds a number of new features including a route overview screen that allows you to drag any of the three alternate routes to fine tune them.

The new user interface allows uses a dashboard-style panel view and allows you to drag and pan the navigation screen map and tap'n'hold to set a destination or to access location specific information.

Other features include Text To Speech voices, ActiveTraffic, Facebook and Twitter Social Media connectivity, Bing local search and Wikipedia integration.

CoPilot Live Premium is available now in the Android Market with a special 7-day introductory price of £14.99 for UK & Ireland and £29.99 for European maps. After the promotion ends pricing will be £29.99 for UK & ireland and £59.99 for Europe.

A 12mth subscription to ActiveTraffic is available as an in-app purchase for £9.99.

CoPilot Live Premium for iPhone and CoPilot Live Premium HD (for iPad) are awaiting Apple approval and are expected to be available shortly.

Click through to see sample screenshots.

Click here to read more...

Click here to discuss...