TomTom Unveils HD Traffic 5.0
Date: Wednesday, June 22 @ 13:24:47 UTC
Topic: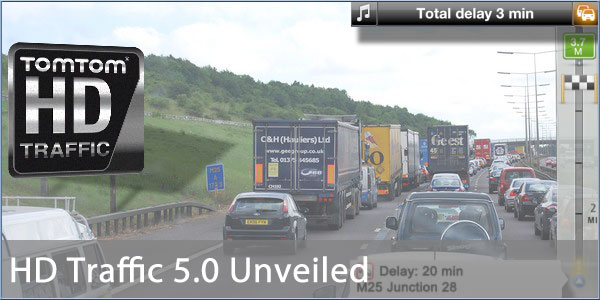 TomTom have announced the next generation of their HD Traffic platform, version 5.0.

HD Traffic is the TomTom service that delivers real-time traffic information to their LIVE connected range of PNDs and TomTom equipped smartphones. Utilising data from other LIVE devices as well as Vodafone network customers, the system can quickly and accurately pinpoint traffic issues and offer drivers routes that will avoid them.

New additions include automatic road closures which pinpoint the precise section of road that is affected and improved detection of standing traffic.

"Drivers will now have even better traffic information at their fingertips. We're reducing driver stress levels" said Corinne Vigreux, Managing Director, Consumer at TomTom.

TomTom customers with HD Traffic subscriptions will automatically receive the update. For more information visit www.tomtom.com/services.

Click here to read more...

Click here to discuss...