TomTom Places Is Coming to PNDs and Smartphones
Date: Monday, June 20 @ 14:26:41 UTC
Topic: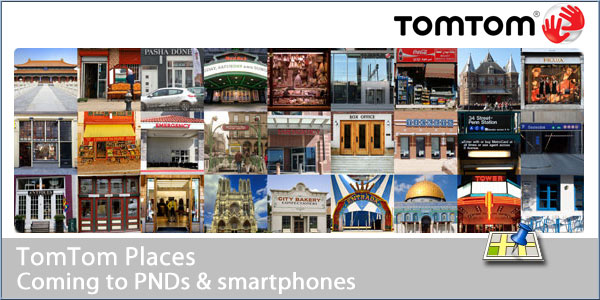 TomTom announced today that their local search service, TomTom Places, will be made available on its PNDs, Apple iPhone and smartphone running Android.

TomTom Places combines an enhanced POI database with business listings. Businesses will be able to enhance their own listing information and access conversion rate data.

The free add-ons will be available as standard on new LIVE enabled PNDs and will be available as a free upgrade for existing connected devices and iPhone's this summer. The Android application, which will function as a search engine and not a turn by turn navigation application, will be available later this year.

To use TomTom Places now visit www.places.tomtom.com.

Click here to read more...

Click here to discuss...