Reviewed: Garmin ecoRoute HD
Date: Sunday, June 19 @ 15:30:38 UTC
Topic: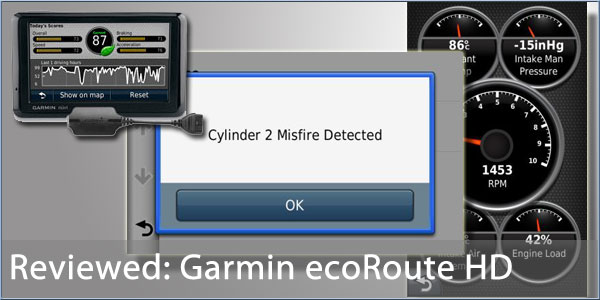 You'll be forgiven if OBD-II isn't a term familiar to you but most of the cars we all drive are equipped with it. OBD-II is a diagnostic socket that allows technicians to hook up diagnostic equipment to read the data and interrogate the computer systems in modern vehicles.

In Europe, all petrol engined cars manufactured since 2001 have had to comply with the OBD-II standard along with all diesel cars since 2003. It's also not unusual to find the socket fitted in cars made prior to these dates.

Garmin's ecoRoute HD is an accessory which plugs into the OBD-II socket and employs Bluetooth technology to transmit data from the car to a compatible Garmin Sat Nav. OBD-II provides a wealth of data on engine performance, fault codes etc and PocketGPSWorld Moderator Mike Alder has put an ecoRoute HD through its paces.

Click here to read more...

Click here to discuss...