Ordnance Survey - Don't Blame Us For SatNav Map Issues
Date: Thursday, June 16 @ 11:48:11 UTC
Topic: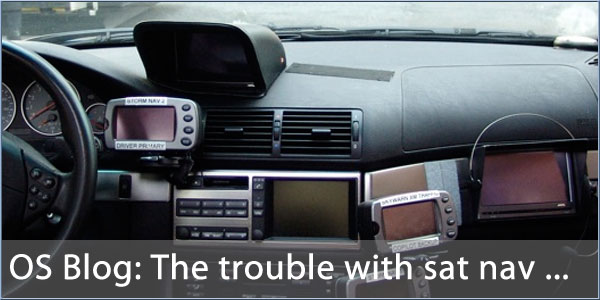 The Ordnance Survey have used a blog post here to respond to some of the most common complaints about satnav mapping and to explain their involvement in the map data business.

The blog post covers a number of problems and explains that whilst the OS supply some of the underlying map data, the routing data is often specific to the companies that author the resulting satnav maps, in most cases Navteq and TomTom Maps (formerly Tele Atlas).

In the case of HGV's becoming stranded down narrow lanes, they place the blame firmly in the hands of the drivers who rely on products designed for car users only.

It's an interesting topic albeit only touching on the biggest complaint of all, map currency. The map authors have repeatedly claimed that the time between data acquisition and availability in published maps has been reducing year on year. So why do we continue to receive examples of errors that have existed for years without correction or new roads that remain unmapped?

Our forums were recently abuzz following replies from TeleAtlas. Forum members were receiving replies to errors submitted 3 or 4 years previously. The delay alone is maddening enough but in a number of cases the emails claimed no error had been found despite adamant complaints to the contrary.

You can read the OS Blog Post here.

Click here to read more...

Click here to discuss...