Garmin Announces Agreement To Acquire Navigon
Date: Tuesday, June 14 @ 20:50:30 UTC
Topic: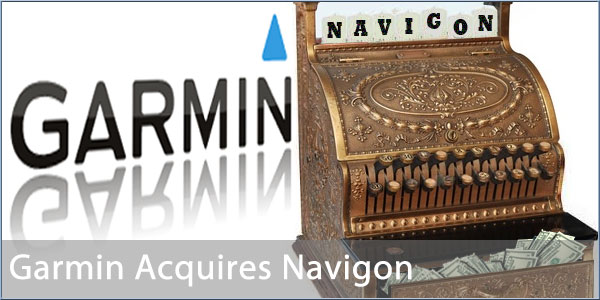 Following on from rumours last week, Garmin have now issues a press release in which they announce the signing of an agreement to acquire German navigation provider Navigon.

The agreement is for a Garmin subsidiary to acquire the privately held company and the acquisition will give them a much needed foothold in the European automotive OEM business. Navigon had recently announced the signing of contracts with German car manufacturers.

If the rumoured purchase price of €50 million is accurate, Garmin has nabbed a bargain purchase here. In addition to a seven per cent market share in the PND market, Navigon has also proved a very popular choice on smartphones, it's one of the top navigation solutions on both iOS and Android.

Navigon will operate as a subsidiary of Garmin Ltd.

Click here to read more...

Click here to discuss...