Garmin And Network Rail Offer Free Level Crossing Warnings
Date: Tuesday, June 14 @ 18:21:04 UTC
Topic: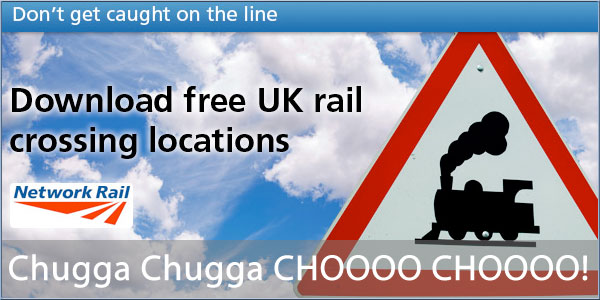 Garmin have worked with Network Rail to offer what they describe as an "application" that is "a world first in satellite navigation technology" or, to you and I, a POI file of level crossings...

As you approach a level crossing you get a red cross icon and a "cheery train whistle" sound. In case you're not quite sure what that may sound like then you can see it in the official video clip after clicking the 'Read More' link below.

The POIs are available in .gpi format ready to simply copy and paste onto your nuvi, zumo or any other Garmin device that can accept the files. If you don't have a Garmin but you still want to get warnings for level crossings then you can also download our own POIs for level crossings (look under the Transport category) that will work on a wide variety of SatNav's from various manufacturers and is regularly updated/maintained.

Click here to read more...

Click here to discuss...