Navigon Add 2.2 Million POIs To SatNav Devices
Date: Thursday, June 09 @ 16:38:04 UTC
Topic: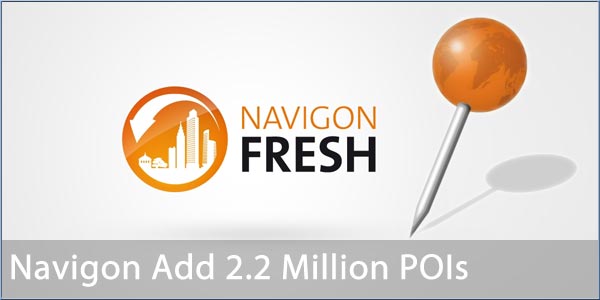 Navigon announced today that they are selling POI add-on packages to their SatNavs. Sourced from OpenStreetMap these are community generated data as opposed to the normal mapping company sourced data. Despite obtaining the data through OpenStreetMap Navigon have provided some editorial control over the POIs removing duplicates and 'unverifiable' entries (whatever those are).

There are 6 POI sets available priced at £4.00 each or all 6 for £8.00 and are available as downloads from Navigon Fresh. A special bonus for registered Navigon 70 series owners is that these POIs can be downloaded for free until June 30th.

The full Navigon press release follows:

Click here to read more...

Click here to discuss...