We Meet TomTom's MD Corinne Vigreux Before Break Free Event
Date: Monday, May 30 @ 14:23:42 UTC
Topic: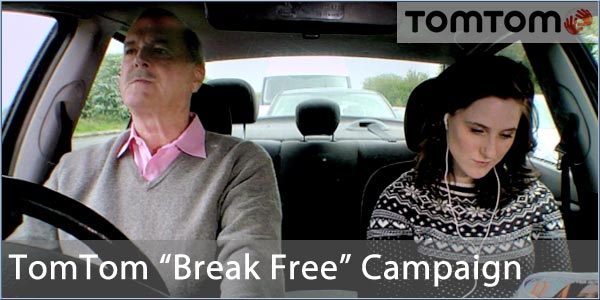 TomTom launched their "Break Free" campaign promoting HD Traffic as part of the TomTom Traffic Manifesto with the objective of reducing traffic congestion by 5% using technology. The "Break Free" campaign encourages users to make "Caraoke" videos singing the Queen classic "I want to break free" sung in their cars whilst stuck in traffic. To kick the whole initiative off TomTom have engaged a number of celebrities to prove that they are musically challenged and thus perfect candidates for Caraoke. My favorite is this one featuring Pearl.

To promote safety participants must at all times comply with safe driving practices and local traffic regulations if they decide to record the Video in a real life traffic situation. In particular, the driver may not record a video while the engine is still running.

TomTom are also offering a trade in of £50.00 for your old SatNav when you upgrade to one of their new LIVE systems. For more details check the TomTom Break Free offer page. All satnav devices traded in need to be in normal working condition and submitted with windscreen mount and car charger. Mobile phones, PDA's or paper maps are not accepted.

Moving away form the promotional side of things we were able to interview TomTom's MD Corinne Vigreux before the event and discuss some more serious items. The Q&A session follows:

Click here to read more...

Click here to discuss...