Motorists Pranked And Flashed By Speed Cam Road Sign
Date: Saturday, May 21 @ 15:12:06 UTC
Topic: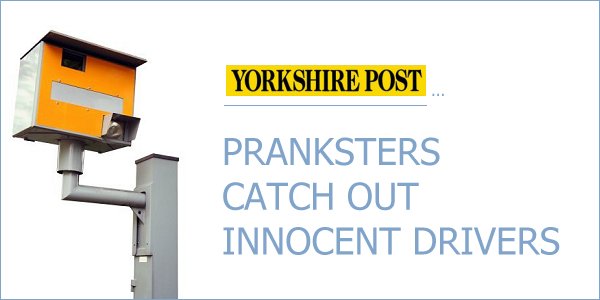 Practical jokers switched a 30mph sign with a 40mph one in a speed camera zone resulting in many unsuspecting motorists being flashed.

The sign was positioned in Wyke on one of the main routes into Bradford. The road's speed limit was officially changed to 30mph from a 40mph zone at the end of last year.

It's possible that the same pranksters were those responsible for placing a white sheet over a Bradford speed camera a few years ago, when, unbeknown to motorists, the sheet had a hole in it enabling the camera to flash those speeding past it.

Click here to read more...

Click here to discuss...