CamerAlert for iOS - v1.2.5 Now Available
Date: Thursday, February 24 @ 11:15:39 UTC
Topic: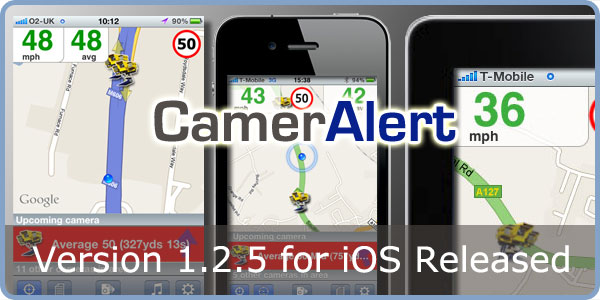 The latest update to CamerAlert for iOS has finally approved and is now available in the Appstore.

This update contains a number of new features. We have added camera direction arrows to the map view, added an overspeed warning feature and updated the routing of audio.

Among the bug fixes and improvements is better handling of incoming calls and a fix for an issue when using BT and getting concurrent warnings.

CamerAlert can be downloaded now from the iTunes Appstore here.

Click here to read more and discuss...