Mobile OS Wars: Apple v Android v Windows Phone
Date: Friday, February 18 @ 13:42:34 UTC
Topic: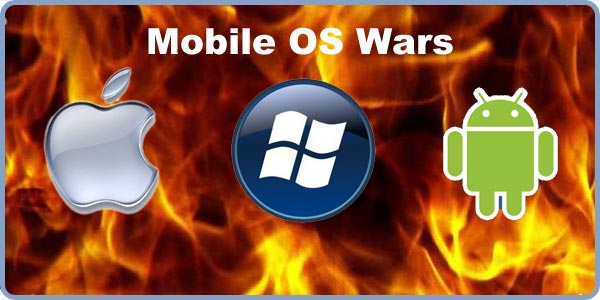 One of the main topics of conversation at Mobile World Congress was, not surprisingly, mobile operating systems for SmartPhones. Up until last week there were 2 main players in the market but with the announcement of the Nokia-Microsoft strategic partnership suddenly Windows Phone 7 has become a new force to be reckoned with.

Interestingly looking around the exhibition areas of Mobile world Congress you may be forgiven for thinking that there was only one OS for SmartPhones: Android. It seemed that pretty much every exhibitor was promoting Android in one form or other. Microsoft Windows Phone 7 was only really visible on the Microsoft stand, and as usual Apple was nowhere to be seen.

In fact this year's MWC was a major marketing coup for the Android consortium. There was a huge Android stand which really encompassed the spirit of the system. The clever marketing ploy though was the lapel pins spread about the exhibition halls, not only did this encourage visitors to go to each Android partner, but it also highlighted the number of companies using or partnering with Android.

So with three main contenders for the crown of SmartPhone OS what are the distinguishing business models for each of them? Where are they positioned in the market?

Each of the vendors (and for now I will consider Android as a vendor) has implemented their business using very different methodologies. It is analogous to politics in a way: Apple are the Dictators, they have full control of their ecosystem; Android is positioned at the other end of the spectrum with Communism; and sitting in the middle is Microsoft with a democratic system defining the rules but allowing freedom of implementation.

Click here to read more or Click here to discuss...