Hapless Biker Gets Caught Giving Speed Camera The Finger
Date: Wednesday, February 16 @ 22:53:12 UTC
Topic: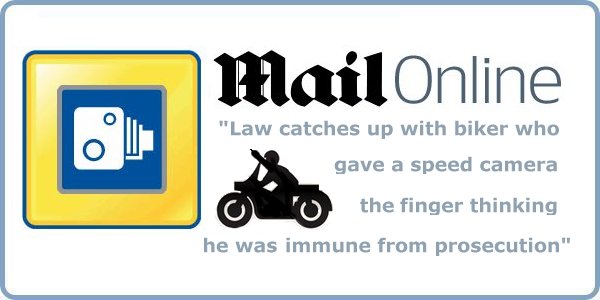 Biker, Paul Collins, 26, assumed he was immune when he gave a speed camera the finger as he sped by at nearly 50mph in a 30mph zone.

His mates had told him that he wouldn't get caught as particular speed cameras only took photos of back number plates. Motorbikes don't have front plates - that requirement was dropped in 1975 due to the danger they posed to both bikers and pedestrians in the event of an accident.

He didn't reckon on the clarity of the image though...

Click here to read more and discuss...